Reflections on the Balkan Church
PEF Consultation ~ Petrovac, Montenegro
July 2022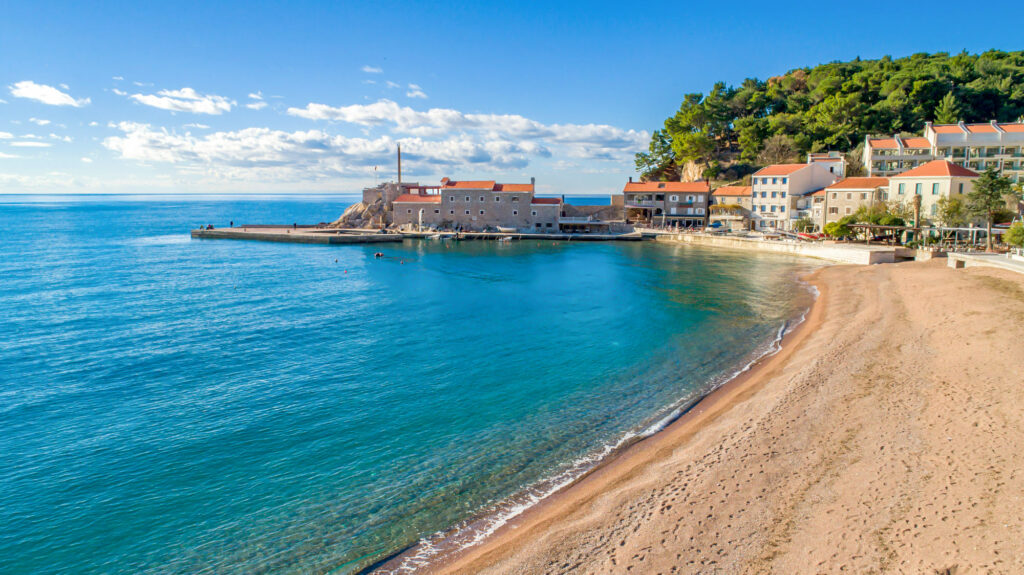 Here are some of the key challenges and triumphs that were shared in the meeting.
THE VAST NEED
National leaders spoke of the immense number of spiritually lost people in the Balkans. The low number of evangelicals is stunning. Consider these general numbers:
| | | | |
| --- | --- | --- | --- |
| COUNTRY | POPULATION | NR. BELIEVERS | % BELIEVERS |
| Croatia | 4,059,286 | 6,000 | 0.15% |
| Slovenia | 2,084,868 | 6,000 | 0.29% |
| N. Macedonia | 2,083,215 | 2,000 | 0.10% |
| Kosovo | 1,880,000 | 1,500 | 0.08% |
| Bosnia & Herzegovina | 3,249,317 | 700 | 0.02% |
| Montenegro | 620,000 | 150* | 0.02% |
*Approximately 30 are Montenegrin nationals
The vast spiritual lostness creates a palpable atmosphere of hopelessness and despair in society. The harvest is great, the believers are few, and the number of workers is insufficient. I honor those pastors who have labored in resistant harvest fields for decades, and yet have seen little fruit. Such love! Such devotion! The victories are few in number, therefore there is greater cause for celebration with each one.
THE ABSENCE OF REVIVAL
I spoke with several leaders about revival. They said they have never seen or experienced one in their lifetime in the Balkans. Furthermore, I believe history would reveal that there have been few, if any, genuine revivals in this part of the world. Yet, there is a hunger for a visitation of God. Isn't it time? We believe it is the will and plan of God to pour out his Spirit upon the Balkans in this generation, and that it will yield a mighty revival in the church and spiritual awakening among the lost. However, this can only be accomplished by the church humbling itself before God, repenting of sin, joining together in unity, and praying fervently. Oh, God, stir up your church!
THE MASS EXODUS
One of the greatest challenges facing the church is the astounding numbers of believers emigrating to Western Europe or the U.S. The national church in Croatia has lost 50% of its believers to emigration over the past 10 years. Churches that were once strong have dwindled to 20 or 30 believers. A leader from Kosovo said the same of his country. The hemorrhage from Albania is also considerable. People yearn for a better future and economic stability, but the negative impact on the church is immense. Many churches have lost key leaders, leaving vacancies that have been difficult to fill. Believers must resolve to stay in their home countries for the sake of the gospel. If they will choose to lose themselves for Christ, they will find their lives.
THE APATHETIC GENERATION
Another challenge that I repeatedly heard was how difficult it has been to reach the next generation. Pastors lamented that much of the younger generation is not involved in ministry, does not want to follow them in ministry, and generally lacks passion for the Lord and commitment to the church. Bible schools are struggling to stay open with few young people responding to the call to ministry. Sadly, one Bible school closed. Youth are focused on attaining secular education, finding high paying jobs, and building a prosperous future for themselves. They witnessed the suffering of their parents' generation, and they don't want to experience it themselves.
THE GOOD NEWS
Despite the challenges, I was also encouraged by some powerful testimonies. There has been a move of God among the Roma people in Serbia. This movement has grown to 30 Roma churches, and their vision is to plant 70 more churches among unreached Roma communities. The Roma pastors reported that there have been many testimonies of divine healing and deliverance from demonic oppression. I received an invitation to visit Serbia, see the work, and dialogue about how BalkanREACH can partner with them. It is exciting to see God moving in this part of the Balkans. One Swedish leader shared that he believes that God is going to use the Roma movement to help reach and bring revival to the rest of Europe.
Another high point was the growing recognition of women leaders and pastors throughout the Balkans. Women in ministry was a focal point of the conference. National leaders from Bosnia and Herzegovina, North Macedonia, and Croatia shared that some women are serving as lead pastors among their national churches. A guest speaker from Poland shared about his national church's challenging yet triumphant journey toward recognizing women pastors. The organizers of the conference, representatives of the Swedish Pentecostal church, also shared that they ordain women pastors. One Bosnian pastor put forth this challenge: "If you think that you can do ministry without women, good luck!"
Naturally speaking, there is little hope for the Balkans, but as the Apostle Paul declared, "we walk by faith, not by sight" (2 Cor. 5:7). Our eyes are not focused on the circumstances around us but upon the One who is able to do more than we can think or imagine. There is hope for the Balkans!
Please join with us in prayer…
for deeper consecration, holiness, and revival in the church.
for spiritual awakening among the lost.
for a mighty harvest of souls.
that Balkan believers will remain in their home countries as a witness of the gospel.
that young people will count themselves dead to this world and respond to the call of God to reach their generation.
that Bible schools throughout the Balkans will see a resurgence of students, and that many more will take places of leadership in the future.
for greater freedom for women in ministry, and that they will be enabled to serve according to God's anointing, call, and gifting.